Sun Chlorella Guarantee
Your No Risk, 100% Money-Back, Guarantee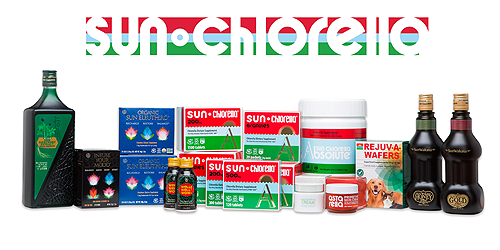 Sun Chlorella Corp. is committed to bringing you the finest, purest chlorella and eleuthero products in the world. For almost 50 years, we have set the standard in the health industry, manufacturing our products under the strictest conditions of sterility, purity and accountability. We honor the trust you place in us and pledge ourselves to your good health.
Our 100% Money Back Guarantee
Sun Chlorella USA offers a Money Back Guarantee (MBG) on your initial order only. As with any dietary change in your individual nutrition regimen, you should always be willing to try a new product for at least 3 to 6 months to notice any significant benefit.
We are aware of NON-AUTHORIZED parties selling COUNTERFEIT Sun Chlorella on Amazon and eBay. We are alerting our valued customers, retailers, and distributors that we are aware of this issue and actively working to resolve it. Please note that Sun Chlorella will NOT honor our Money Back Guarantee for any products sold on Amazon or eBay by Non-Authorized Retailers.
Additional Information

If you have questions about our guarantee or for any of our products, please call us at 1-800-829-2828 ext. 2455. We are available Monday through Friday, 8:30 am to 4:45 pm PST.

Or, click here to send us a brief message and we will return your call as soon as possible.