Corporate Social Responsibility
An organization of values
Sun Chlorella USA(SCUSA) is committed to and takes a proactive role in continuous business improvement. Our balanced values, centered on ethical practices, economic development, work-life quality and community, serve as our guiding principles for all of our business operations. We sell our products with a strong sense of pride and relish in the prospects of the good health they may bring.

Sun Chlorella USA is genuinely concerned for the well-being of each of our customers, the impact our products have had on their lives, as well as for their beloved animals. We interact with our community in positive ways ensuring that we never lose sight of our customer connection. We leverage their hope and spirit, and strive to develop new products focused on improving lives with health and wellness.
The Foundation of our CSR
Continue to drive CSR importance throughout our organization

Make business decisions with sound judgment, ethics and foresight

Promote diversity and personal values throughout the company

Take care of our employees as they are a part of our entire family

Work in harmony with the environment throughout our entire process

Consider the impact we have on stakeholders within and outside of our organization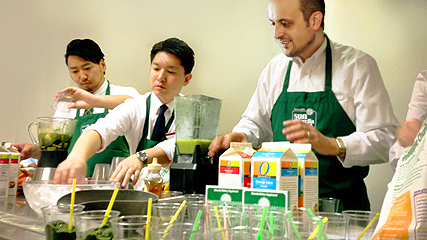 We believe our corporate behavior, guiding principles and core values, have and continue make our success possible. We are mindful of these responsibilities, and to whom we provide value to, in all aspects of our day-to-day business.

For more information about Sun Chlorella, please click here to contact us.